My name is Archie, and I am the newest member of the Turquoise team. This article is for anyone who is considering getting into market research. I hope that by sharing my personal experience, someone else may find this information useful.
Getting into market research
As a graduate, ready to leave university, I will openly admit that I was largely unaware that market research even existed, let alone that it could be an option for me to start my career in.
Interestingly, having spoken to a number of market researchers during my job hunt, a phrase that I heard a lot was that people often "fall into market research" so I can't be the only one!
I graduated in Medical Sciences, the content of which is quite different to anything used in market research. However, as I have discovered, getting into market research is less about the specific content of your degree and more about the skills you develop as part of your course. Analytical thinking, written communication, data analysis, and presentation skills are all highly useful in market research.

Market research in a nutshell
Put briefly, market research involves the collection of data through the use of surveys, interviews or observation, to inform the decision-making process of an organisation. A market research company is responsible for collecting this information and turning it into actionable insights for their client by analysing and interpreting the data collected.
How to gain market research experience
One of the key pieces of advice for getting into this line of work is to get some experience under your belt. This is true for almost any job, and the sooner you can do it, the better. There are a number of options for gaining experience in market research, including internships, post-graduate courses, and external qualifications.
Having decided that I would like to pursue a career in market research, I decided I should gain some foundational knowledge by undertaking the Market Research Society (MRS) Certificate in Market Research. Following this, I managed to get an internship/part-time job with a market research agency based in London. Internship opportunities are often posted on job sites such as Indeed, or Reed, however I would highly recommend reaching out directly to companies and asking them if they can offer a suitable position to you.
All of the part time and full-time research roles I've had, have arisen through reaching out to a company directly.
Networking and why it's important to build your career
Another important step towards getting into market research is to speak to people who are currently in the profession. For me, this often came about as a result of reaching out to companies, who would ask if we could have a quick call to discuss opportunities further. I learnt a lot about the market research industry from these calls and it also helped me better understand what prospective employers are looking for / expecting from a graduate employee.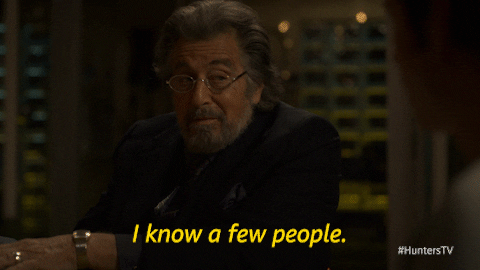 Other ways to network might be to join professional organisations or attend industry events and conferences. If a company you apply to opts for the more traditional 'assessment centre' style of recruitment, this is another great opportunity to speak with researchers from different companies and learn more about what sets each company apart. It also gives you the opportunity to speak with other graduates in a similar position to you.
So what are the career opportunities…
Generally speaking, market research can be divided into qualitative and quantitative research methods. These two techniques have a lot of overlap in actual projects, but their distinction can allow you to specialise in certain aspects of market research.
Someone with a more numerical and data-centric disposition might be better suited to specialise in quantitative research methods, whilst someone with strong communication and interpretive skills may choose to get more involved in the qualitative side of projects.
And then there's the potential downside of market research

Unpredictable Workload
Due to the ad hoc nature of market research, there will always be a degree of uncertainty in the workload. It is therefore very important that you are able to manage your time effectively and prioritise tasks accordingly.
Tight Deadlines
As is often the case with any project-based work, there are normally deadlines that will need to be met. Meeting deadlines on time will maintain a good relationship with the client, which is very important for repeat business. Again, good time management and the ability to remain composed when deadlines are approaching are both sought-after traits in market research.
Data Analysis
Data analysis can often be perceived to be time consuming and tedious. Personally, I often enjoy this type of work, but it is something to keep in mind, as it is an essential aspect of market research. Data analysis lies at the centre of the market research process, so it is something you must be willing to engage in.
The opportunity
The opportunity for me to join Turquoise Thinking came about as a result of me reaching out to the team a few months prior. They had a new opening, so contacted me to see if I was still interested in joining them.
The research role I was in at the time wasn't quite what I was after, so I decided to make the switch to Turquoise – and I am glad I did, as I am finding the work here to be more fulfilling, varied, and challenging. 
I had originally come across Turquoise online and discovered that they work in a wide range of industries and employ some unique techniques to tackle their research. So far, I have been involved in various aspects of the research process including proposals, survey scripting, response coding, and reports, and I am looking forward to learning more.